Return to the Johnny Pocket frontpage.
Get a to know a little about the band.
To paraphrase Muhammed Ali, "How can we lose with the stuff that we use?"
See the faces only their mother could love!
Want to get in touch? Here's how!
News
05/07/2012 The walk of shame.
Just like your Moms and Pops said, "the longer you leave it the worse it will be". I had no idea I had left it so long. On the plus side, I have now achieved my 3rd Dan in Procrastination. My sensei said he could teach me no more. I said "could you pop that in an email?". His eyes filled with tears of pride.
Seriously, a schizzel load has happened since the last update. Wonderful weddings of Hannah and Joel, Lucy and Stuart, and Anthony and Ria. Mike's 50th got a bit emotional what with the marriage proposal to Jo. A fund raiser for an Inca exploration and a riot at Moor Hall thanks to the Little Sutton PTA.
What next? the Three Tuns and, (drum roll please...), the closing ceremony at the Sutton Community Games. Woop Woop! Its a wonderful idea to mark the imminent Olympic spectacle with one closer to home.
Click here for details
But pocketeers, we will atone. Breathing new life and some 21st century awesomeness into the sounds you lived your life to. Its going to be real.
15/11/2011 ...we have a website?
I know, I know. Not only have I neglected to keep you JP watchers abreast of the activities in Pocket world, but when I do I give out the wrong date information. Tantamount to the peddling of lies. It won't do. The boys are well vexed. So Pocketeers, we owe you, big style. As a penance and in an effort to redeem ourselves we have set ourselves a task of giving the JP treatment (thanks to professor pat pending) to some belting new songs. A liberal sprinkling of (and here's the science bit) johnnysidus pocketendrifides has transformed some classic cuts into sonic gold. Sorry if you turned up at the Gate Inn for us not to be there, but we will be there on 26th of November, legs akimbo, teeth gnashing, top lip curled, with an arcticulated lorry load of attitude, poised and ready to rock and rule.

Can I get an Amen?

12/01/2011 : Happy New Year...I suppose
Hey, hey, hey, now don't be like that! Don't think I haven't noticed a feeling melancholy in and around the yard. Rest assured your favourite pocket themed band has been working hard on additions to the repertoire which will have you drooling from places you didn't know could drool. Busy? More than once I had occasion to exclaim 'these are testicles, not tentacles!' And it's all for you Pocketeer. Has it been worth it? You bet your bankers bonus. Don't take my word for it. Immerse yourself in the JP experience at any of the new gigs for 2011.

You. Need. This. In. Your. Life.

15/07/2010 : Post World Cup Blues
World Cup Fever has now given way to the usual workerman slough of despond ("...the what now?"). What you need is a pick me up, so's you can get down with yo bad self, chump! Well Johnny Pocket have never been know to dissappoint. For instance, we were honoured recently to be asked to perform at the wedding reception of knob twiddling (on the studio desk, fool) supremo Andy Taylor and his lovely wife Laura at Hogarths Hotel. It was the same day as England v Germany and as our dreams of triumph unravelled and disintegrated, we watched faces full of hope transmogrify into doleful countenances. We knew that it up to us bring back the joy to a joyous occasion. A lively first set soon dispelled the fog of capitulation, and after some nice food and a dabble on the gaming tables arranged by Andy & Laura, Vegas style, we closed the evening out with a dancy second set, culminating in a muscular rendition of Pretty Vacant, for which Andy joined us on stage. Oh yes. He enjoyed that!

Do yourself a favour and get a dose of JP at the Gate Inn on Saturday 17th of July, or Friday 3rd of September. We have had the pleasure of entertaining Steve and Lisa, in June, and we are gratified that they have asked us back to what will always be a special venue for us. They actively encourage live music and the appreciative clientele create a lively atmosphere in which we can perform. Come and see for yourself. Or do you wanna get merc'd?

20/02/2010 : Pocket Update
Peas and Rice, has it really been that long since this place had a sort out? I am on it. Nothing fancy mind just some dates and a few words to explain what we've been up to. Since our fund raiser for the Sutton Town Boys football club (nice work Rob and Sarah), we have been working on some new tunes. Some familiar songs, old and new have had a liberal application of Johnny Power and we can't wait to get in up in your face with them. Dave has been augmenting his personal studio paraphernalia with a Protools rig, and we have heard the fruit of his labours with a collection of original songs. Very good. Don't be surprised if we slip one in while you are not looking.
03/01/2010 : Good Luck, Nige!!
All good things come to an end. But who said a better thing can't begin? It's clunky but it came from the heart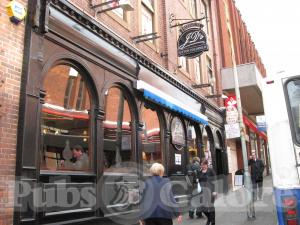 because the Pocket Personnel want to wish Nigel Traylor, formerly mein host at the Gate Inn, every success in his new venture called, er, Traylors! Those who patronised the Gate know that he will attract many bands but he will stage only the best, and we are proud to number ourselves among his "go to" guys. Go Nige! We got your back!!
15/01/2009:Pocket Change Re-Release
Our collection of cover versions has been augmented with additional songs, the existing ones have been sprinkled with Compasine Spansules and Roger has been whizzing about his 'puter to magic up a nice cover see it on the right). The result is available, only if you ask very nicely.

12/04/2008:Studio Session at Skylab
Our in demand engineer Andy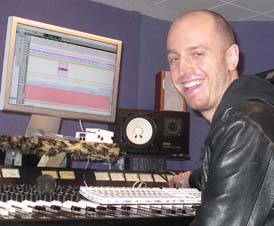 has a slot for us in his new location so we are going to our favourite studio. Skylab we are going to our favourite studio.
Skylab
is located in Hockley, kitted out with fab gear and a comprehensive Pro Tools setup. Andy. We salute you.
Keep checking the site for new tracks on the player.
30/01/2008:Live Appearance at Outside Edge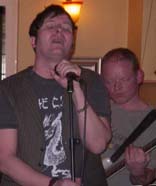 Invited back by popular demand, the good guys at The Outside Edge were treated to a fine show. Check out the new montage above!
01/11/2007:Pocket Change CD Available now!!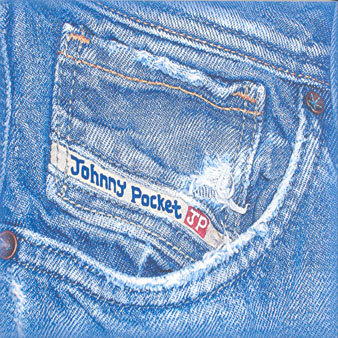 The fruits of our back breaking toil in a basement in Wolverhampton is now available. "Pocket Change" is a selection of songs which showcases the bands quality. You can hear the outcome for yourselves. Simply select a track from the player on the right of this webpage, and witness the fitness
Gigs
Sat, 7th July, 2012. The Three Tuns, Sutton Coldfield, Admission Free
Sat, 15th July, 2012. Sutton Community Games, Closing Ceremony, Wyndley Leisure Centre, Sutton Coldfield, 5:00 pm, Admission Free
Latest Collection of Covers